Tim Reil and The Reil Group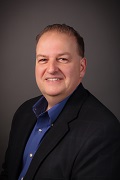 Tim Reil, Lead Listing and Sales Consultant, Co-Owner of Keller Williams Consultants Realty
Contact Tim Reil at (614) 582-5330 or TimReil@KW.com
Join Tim Reil on LinkedIn and Facebook
As the Lead Listing and Sales Consultant for The Reil Group, and co-owner of Keller Williams Consultants Realty, Tim Reil is a true entrepreneur. Being a former CPA for Ernst & Young, Tim mastered the analytical areas of financing, investments, taxes and financial planning. Leveraging this knowledge, Tim became licensed to sell real estate in 1989 and developed a successful real estate business through a team of specialists.
As a current resident of Powell, Tim has lived in the Columbus area for over 20 years. During this time, Tim has been continuously recognized as a Top Producing Sales Consultant for more than 20 years, receiving numerous awards from the Builder's Industry Association, Keller Williams and the Columbus Board of Realtors.
With expert knowledge in the Northwest Central Ohio markets, Northeast Columbus, Southern Delaware County and Union County markets, Tim specializes in listing and selling residential homes from $250,000 to well over $1 million. Due to his high volume of buyers and sellers, Tim is always on the pulse of the market.
Having personally purchased over 50 new construction homes as investments, Tim has an unmatched comprehension of real estate valuation, financing and new home construction. This, combined with his expert skill in negotiation and profound understanding of the "psychology of selling," makes Tim's real estate knowledge superior to most.
As a result of Tim's passionate and competitive nature, he has been able to achieve what most agents could only dream. Firstly, Tim has been able to sustain a successful real estate business due to a large referral-base of clients. Unlike most marketing-based approaches to selling real estate, which fall short on delivering true value. Secondly, Tim has established deeply rooted connections to a multitude of New Home Sales Reps, Builders, Owners of Building Companies, Title Company Owners, Real Estate Attorneys and major Lenders.
Without comparison, Tim provides exceptional financial value to each client. Additionally, Tim understands the impact of duplicating his knowledge and skills in others. By mentoring a small team of agents and recognizing their individual talents, Tim created a team of specialized agents able to provide unparalleled worth to a much wider range of clients. The result of Tim's highly creative personality and risk-taker style is his most highly regarded achievement yet… The Reil Group.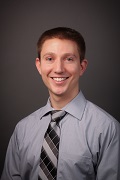 Adam Pierson, Buyer/Listing Consultant
Contact Adam Pierson at (614) 800-6786 or AdamPierson@KW.com
Between Florida and Ohio, Adam brings three years of Real Estate experience to The Reil Group. He began his career working for the Walt Disney World Company where he learned to always put the customer's wants, needs and desires above his own. While he began his career in the Sunshine State, he has always been a Buckeye at heart graduating from The Ohio State University Fisher College of Business in 2007. Adam has a strong passion for consulting with buyers and sellers. His devotion, education and experience in real estate are tools he uses to discern the right properties for each and every client. So if you are out there searching for that right property, let Adam put his tools to work for you.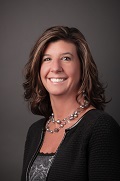 Marti Bardash, Operations/Operations Manager
Contact Marti Bardash at (614) 526-0516 or MartiBardash@KW.com
Having been licensed in real estate since 2001, Marti Reil joined The Reil Group in 2012. Prior to obtaining her real estate license, she had several years of experience in new home sales working for M/I Homes and Rockford Homes in Columbus. Marti was the original operations manager for Keller Williams Consultants Realty brokerage when they opened their doors in 2003. After moving to Columbus to attend The Ohio State University, Marti has resided here for over 30 years. As the Transaction Coordinator for The Reil Group, Marti is responsible for processing new listings, coordinating closing details, and everything in between. With her strong attention to detail and accounting background, Marti enjoys the challenge of assisting our newest clients, as well as our large repeat and referred client base. With her enthusiastic personality and confident composure, Marti is easily the backbone of the day-to-day operations of The Reil Group.
Jeff Begun, Buying/Listing Consultant
Jeff Begun (614) 634-2216 or JeffBegun@KW.com.